In this post we're sharing our favourite christening gifts for girls.
Here is our top 7 gifts for that special little girls' big day.
Everybody loves a cute baby photo, and after the christening there will be lots of photos to display of the special day. A photo frame makes an ideal gift to remember the special occasion for years to come.
Our baby christening photo frame is still up on display in our living room showing our baby and all the family together in the church. A very precious memory. This is a firm favourite in this christening gifts for girls list.
Get this Button Corner frame for £9.94 including free delivery.
No baby's bedroom would be complete without lots of teddies and soft toys! A teddy bear is an old favourite that can be relied upon for pretty much any occasion.
I love this pink teddy bear because it's so soft, a lovely size and has a spotty pink bow. It's very girls and a gorgeous gift for a baby girl's Christening gift. Gorgeous!
Get this Aurora pink teddy for £8.75 including free delivery.
Mums and Dads will certainly be grateful for this useful christening gift. Babies outgrow their clothes in no time at all. They also create a lot of mess so having lots of spare clothes available is always very welcome.
The options when choosing baby clothes are endless. I recommend going for the good old sleep suits, long-sleeved or short-sleeved vests, depending on the weather and socks. These are handy staples that babies wear a lot of and you know your present will be well used.
Fancier outfits are likely to be worn less often. Mothers may want to save such things for special occasions, and before you know it, they've been outgrown and to be honest, babies don't know.
You just want things that are easy to put on and take off, wash well and are warm and comfortable!
Get this pink Minnie Mouse sleep suit for £19.99 and free delivery.
4. Send Beautiful Flowers
Flowers are a wonderful gesture of goodwill and best wishes. What better time to give some flowers and show your love than at a christening!
Although they're not directly for the child, the parents will enjoy them and babies always love looking at bright colours and they will find smelling them interesting. That's why it's in our christening gifts for girls top 7.
Check out Flowers Plants Direct and order them from your own living room.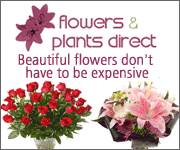 Every child eventually loses their first tooth, and a silver trinket box keeps in tradition of giving silver at a christening, and also makes a lovely useful gift.
The box will remain a keepsake forever, a special place that holds that first memorable tooth.
They're also ideal for storing a first curl or a hospital name tag for safe keeping. A fairy on top is a welcome reminder of the tooth fairy!
Get this silver tooth fairy box for £10.95 including free delivery.
6. Open Them a Savings Account 
This is a more unusual one in our list of christening gifts for girls ideas.
Opening a savings account in the name of the baby and adding some beginner savings is a wonderful gesture for starting the baby in good financial stead for the years to come.
Depending on your relationship to the child, you could add a small amount to get them started, or set up a standing order to send them small amounts each month into their account.
7. A Silver Christening Bracelet
Christening bracelets are very traditional gifts, usually silver, and every baby should have one to look back on as a reminder of their special christening day.
They're an essential keepsake and perfect for our top 7 christening gifts for girls. Personally I love this Ornami bracelet. It is small and fits a newborn baby.

I hope this list has given you some fantastic christening gifts for girls ideas. If you have any other ideas you'd like to share with us, please leave a comment below! Whatever gift you decide to give, what really matters is the thought, and enjoying the day with the little girl. Have a lovely christening.